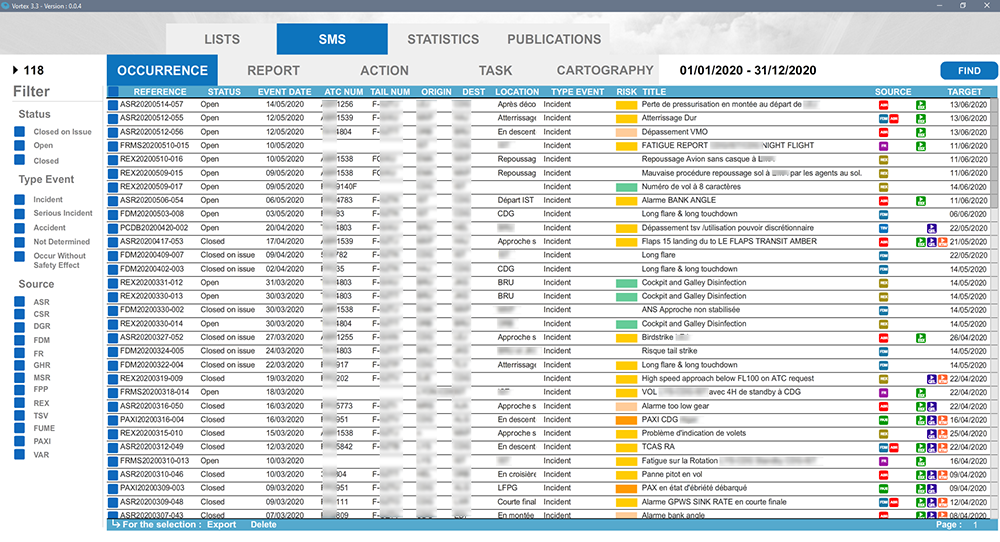 "Safety Management System - Reporting - Risk Management - Tasks management"
VORTEX - Safety Management System
VORTEX - SMS functions provides all management tools for safety, risk, tasks, including cartography and bowtie construction.
From a single system you can manage all tools linked to safety management, linked with FDA and fatigue risk if requested.
Specifications :
Creating occurrences from reports or events detected in FDA;
Managing occurrences linking all reports made from different authors on the same event;
Sending ASR reports with analysis to the authorities (E5X format supported)
Reporting management functions, including details requests send to authors;
Actions and tasks management;
Risk cartography and bowtie construction tools.
Contact us