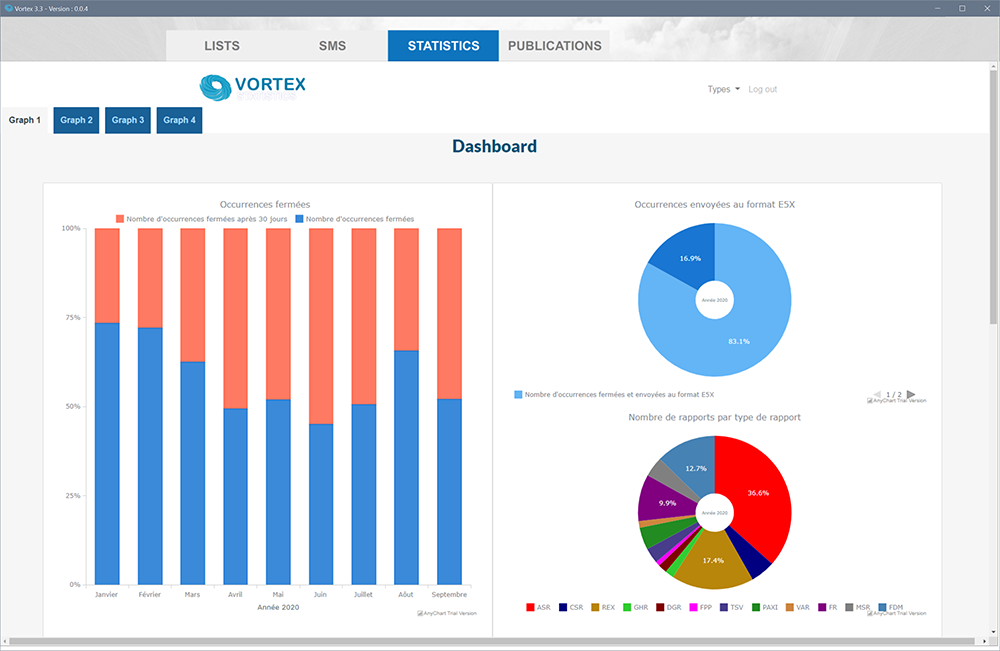 "Other functions available in VORTEX"
VORTEX - Other functions
VORTEX provides your airline with additional functions to complete your Safety Management System.
Crew members personal performance, statistics, documentation access, link between captain's discretion use and reports.
Specifications :
Personal performance : enabling crew members to self-evaluate their global performance on punctual events and on a statistic point of vue;
Personal performance; enabling crew members to position themselves on a global preformance scale;
Personal performance: create data for Training Manager to use in training programs and EBT implementation;
Statistics: display general statistics on SMS such as occurrences management, reporting, FDA analysis rate vs legs flown;
Publications: create a library for people to access Safety Bulletins, documentation, regulations, links.
Captain's discretion management: establishing link between FDP extension or rest period reduction and existence of a captain's report, display of duration values.
Contact us