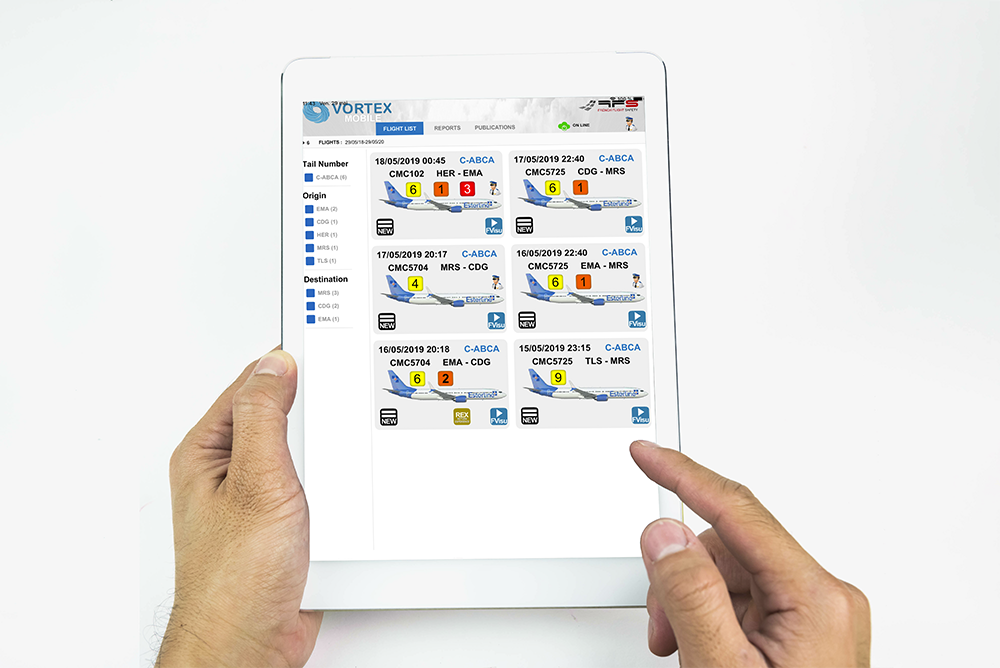 "Crew members' access for reporting. Pilots' access to their analyzed flights."
VORTEX Mobile
On any tablet, crew members can access the reporting system of Vortex. Pilots can fully vizualize their flights.
Based not only on flight safety management, but also on enabling pilots to access to their recorded data through a visual interface creates en exchange of information. Evidence Based Training can focus on specific areas identified through FDA.
Specifications :
Full FDA services with data retrieving and processing, flight display, events detection.
Pilots' access to their flights through tablets. Instructors' access to online training and checking flights analysis.
Links with SMS / fatigue risk management functions.
Contact us